RYA Powerboat Courses - Swanpool Beach, Falmouth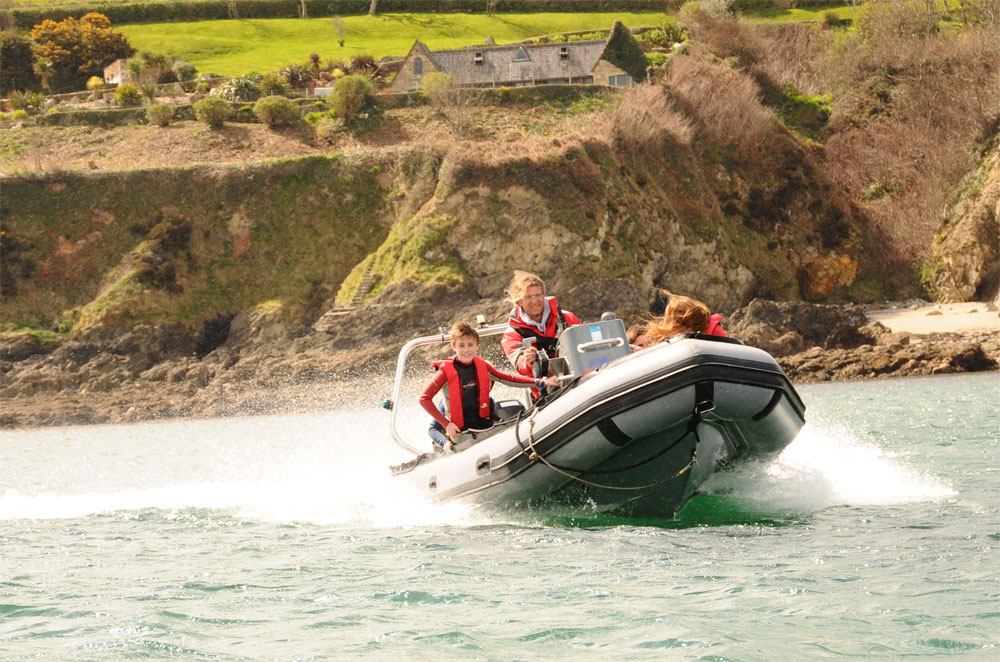 Duration: 1 Days (approx.)
Product code: PD9BD8
Powerboating is fast, fun and exhilarating. Whether you want to go for a ride with one of our instructors in our super-fast RIB, or whether you want to take a recognised RYA qualification in powerboating so that you can always be safe on the water, we will rise to the challenge. Our sheltered location allows easy launching as well as access to the expansive waters of Falmouth Bay – all in all, a boater's paradise.
All courses include a Logbook and certificate within the course fee.

RYA Powerboat level 1 Duration: 1 day
The RYA Powerboat Level 1 course is a one-day introduction to powerboating (minimum age 8). This is the perfect course for both adults and children wanting to learn the basics of everyday boat handling. Candidates will cover: launching & recovery (8-11 year olds will observe), preparation of the boat and crew, boat safety, boat handling, picking up & securing to a mooring buoy, leaving & coming alongside, being towed and theory.
RYA Powerboat level 2 Duration: 2 day
The RYA Powerboat Level 2 training course is run over two days and is the place to start a hobby or career on the water. Our state-of-the-art Zodiac RIB is the perfect craft in which to teach you how to make a tidal sea passage during daylight hours. You do not need any previous experience at the helm of a boat to take this course, so there is no need to take the level 1 course which is recommend for junior students. Passing this level 2 powerboat course allows you to apply for an ICC - International Certificate of Competence, which is often needed for boating abroad.
RYA Safetyboat Duration: 2 day This course trains competent powerboat drivers in fleet rescue and the techniques required when rescuing small craft including dinghies, paddle craft and windsurfers. It is useful for those wanting to run rescue cover at their sailing club and is also a pre-requisite for the RYA Senior Instructor course.

Please bring waterproof and warm clothing, a towel and shoes suitable for use in the water, plus sunscreen in the summer.