RYA Sailing - Recognised Dinghy Courses - Swanpool Beach, Falmouth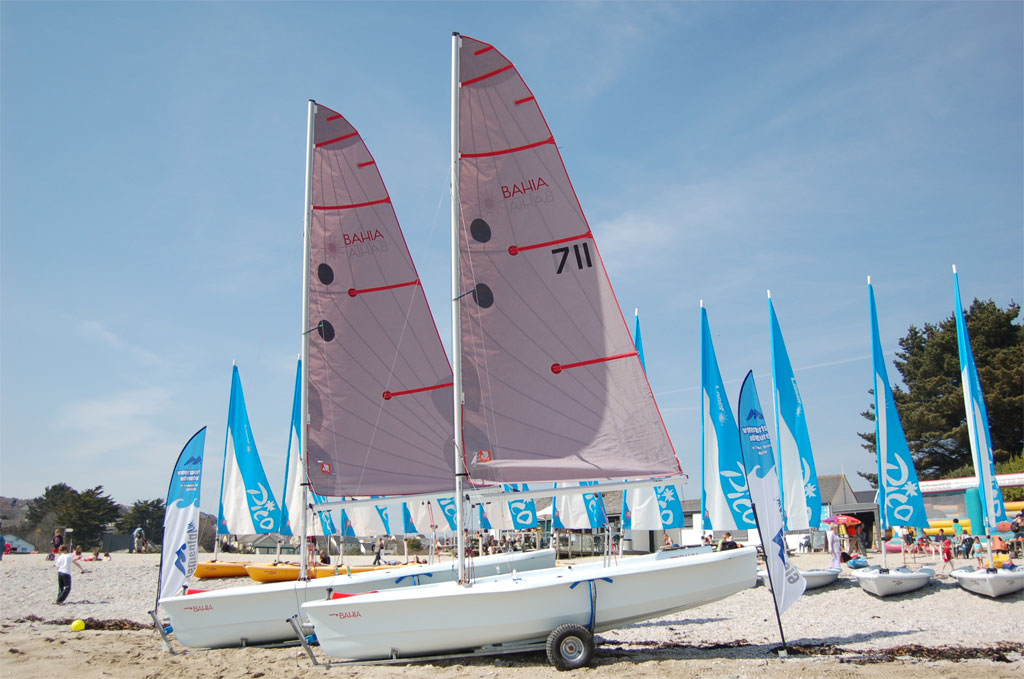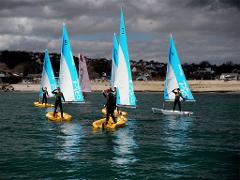 Duration: 2 Days (approx.)
Product code: PXIT3K
RYA qualifications are known and respected the world over and our range of courses has something for all ages, abilities and goals. What's more, learning to sail in the sheltered waters around Swanpool is a joy, though power-craft are always on the water should you need assistance. We also offer powerboat courses that take place in Falmouth harbour.

All RYA courses include a log book and the necessary certification.

Course Structure (16 years +):

Start Sailing Level 1 Duration: 2 Days Cost: from £150 This course provides a short introduction to sailing for novices. By the end of the course you will have a basic understanding of boat handling techniques and background sailing knowledge. You will learn how to sail in all directions and will gain an awareness of how to launch and recover your vessel. You can expect to be able to sail in light winds under supervision by the end of your two days.

Basic Skills Sailing Level 2 Duration: 2 Days Cost: from £150 The Level 2 course is designed for people who have completed Level 1 course, or who have a basic level of sailing knowledge and experience. On completion you will be able to sail safely and confidently on all points of sail in light winds without an instructor on board. Many people choose to combine this with their Level 1 course over a period of 5 days.


Better Sailing Level 3 Duration: 2 Days Cost: from £150 This course is designed for more confident sailors who are sailing at a Level 2 standard. The aim is to consolidate existing skills and try new ones in more testing conditions, and prepare sailors for the advanced modules of the national sailing scheme. The course will include taster sessions from the five advanced modules: seamanship skills, sailing with spinnakers, day sailing, start racing and performance sailing.

RYA Youth Scheme
We also run the RYA Youth scheme, which is designed for sailors who are under 16 years of age. It breaks down the adult programme into easily manageable stages, with the emphasis on fun in a supportive, friendly environment. Each stage is two days in duration. However, because of the bite-sized nature of the youth scheme, we tend to assess learners' progress throughout the first day and then teach to their potential on the second day. This means students often achieve more than they expected!
Stage 1 Duration: 2 days
This is our introduction course for children. Students will gain a basic understanding of how a boat works and will acquire some experience of steering and handling the boat. They will also help launch and recover their boat and begin to learn some basic sailing terminology.
Stage 2 Duration: 2 days
Continuing from Stage 1, pupils studying Stage 2 will work on a range of sailing skills to help them become a confident small-boat sailor. By the end of the course, students will be able to sail around a triangular course. Stage 3 Duration: 2 days
Having completed Stage 3 you will be able to sail in any direction, and will be able to rig and launch your boat. These skills mean you can regard yourself as a sailor, not a beginner.
Stage 4 Duration: 2 days
A Stage 4 certificate means that you have the skills to sail a double-handed boat as a crew or helm, and solve a variety of problems afloat. Passing this course is the natural entry point for the advanced courses on the national sailing scheme.

Please bring swimming gear, a towel and shoes suitable for use in the water, plus sunscreen in the summer.

We will supply a wetsuit, buoyancy aid and helmet where necessary